Berklee Press - Understanding Audio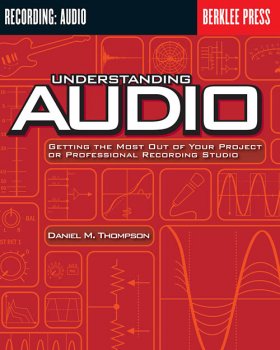 ilfsn | AudioZ Exclusive | March 16, 2005 | 126 MB
Getting the Most Out of Your Project or Professional Recording Studio
Understanding Audio explores the fundamentals of audio and acoustics that impact every stage of the music recording process. Whether you are a musician setting up your first Pro Tools project studio, or you are a seasoned recording engineer or producer eager to find a reference that fills in the gaps in your understanding of audio, this book is for you.
Understanding Audio will enable you to develop a thorough understanding of the underlying principles of sound, and take some of the mystery and guesswork out of how equipment setup affects the quality of your recordings. Projects at the end of each chapter will assist you in applying these principles to your own recording environment.
Learn about:
Basic and advanced audio theory
Cables and studio wiring
Recording studio and console signal flow
Digital and analog audio
Studio and listening room acoustics
Psychoacoustics
"In the Studio" insights, relating audio principles to real recording situations
Suggested Retail Price: $24.99
Format: Book
Pages: 368
Dimensions: 8 x 10
ISBN: 0-634-00959-1
SKU: 50449456
Publication Date: March 16, 2005
This ebook is created from book subscription service, not from hard copy so illustration images are not so good but still readable. If you find something is wrong or missing, please let me know so i can fix it before subscription experied.
download from free file storage