iZotope Insight v2.00 MacOSX-HEXWARS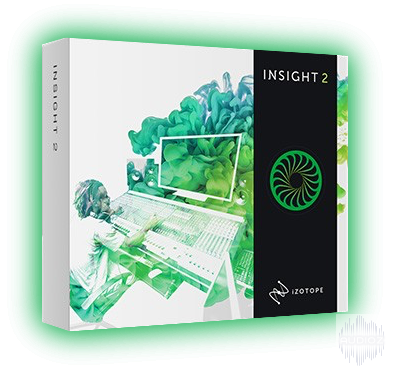 HEXWARS 14.09.2018 | AU/VST/VST3/RTAS | 172.5MB
Intelligent Metering for Music & Post
Insight 2 is a comprehensive metering and audio analysis plug-in that is a trusted component of award-winning post production and music studios.

Get a complete set of meters that can be customized and form fit to any session. Gain valuable perspective on any aspect of your mix, from loudness, intelligibility, spectral balance, and more.
Whether you're measuring loudness for broadcast compliance, ensuring clear dialogue for film, or managing a complex 7.1.2 Dolby Atmos session, Insight 2 is the metering tool for the job.
Let your dialogue be heard
Don't let your dialogue get lost in the mix! Insight 2's new Intelligibility Meter takes the guesswork out of setting dialogue levels and provides you with a clearer picture of how an audience will experience the dialogue, no matter their listening environment. Mix with confidence using visual benchmarks that confirm your dialogue is sufficiently clear.
Communicate across your session
Get a clear picture of how your tracks stack up against your entire mix using the included iZotope Relay plug-in. Any channel with the Relay plug-in on it can be viewed in Intelligibility Meter and on the Spectrogram inside Insight 2, letting you visually compare your track to the rest of the mix. Relay is also compatible with iZotope's Visual Mixer plug-in, letting you adjust the levels, pan, and width of your tracks in a visual space.

NOTE (Modulus):
AAX reported not working in legit PT, HW say in the readme it should work even if not tested, but it doesn't work instead,
even though the patch doesn't affect main binary, ProTools still checks all binaries in bundle and refuse it.
So, like all other AAX plugins, it won't work until ProTools get cracked to accept modified binaries.
Reuploaded. PiRAT