Ableton Live 10 Skin : Dark Matters [FREE]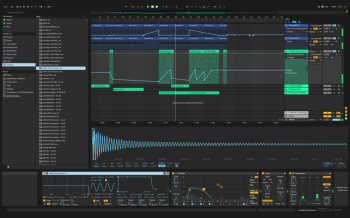 Free|Live Skin
After workweeks, I'm proud to show you my custom skin for Ableton Live 10 called "Dark Matters".
I look forward to hearing your feedbacks and may be your suggestions for probably a next update of this theme.
Installation:
- Windows: Place DarkMatters.ask in C:\ProgramData\Ableton\Live 10.x Suite\Resources\Themes
- MAC: Right click on the Ableton application icon > Show package contents > Contents > App-Resources> Themes
1.0 Notes:
- 'Dark Matters' release.