DEV Next Level Sample Pack WAV [FREE]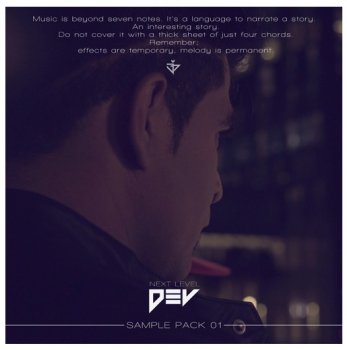 wav, 116mb
If you're a beginner and are struggling hard to put yourself on the map, do not let other people, your friends or relatives walk across your mind with dirty feed.
It's about you and your music journey. Practice as much as you can. As smart and as hard as you can.
Music Production is not just about searching for a good VST and arranging those presets in the Piano Roll. Music is beyond genres, effects, drops and glory.
Music is all about feel. No matter how good your sound is; No melody = No music.
Lock yourself in a room,
with all your social handles on the airplane mode
and practice.
No software is better, no VST is better, no sample is better.
It's just your brain.
Your brain is the biggest and the best DAW ever released.
A 6 years old kid with a music app can create a better melody than all the veterans
sitting on Logic, FL Studio, Cubase, Reason or any other pro DAW.
Practice. Focus on melody.
Work Hard, Stay Humble.
-DEV