Arturia Presets - Air Tribute UNLOCKED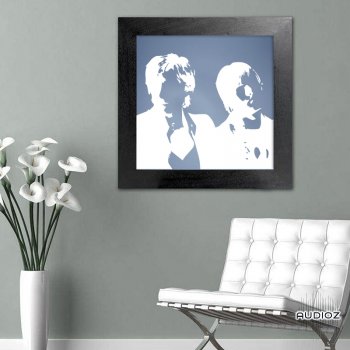 Arturia presets | 157 kB
In 1998, French electronic music pioneers Air released their debut album to critical acclaim, and its songs and sounds soon became rooted in popular culture, as well as popular music.
Now, thanks to the wonders of Arturia's advanced modelling technology, you too can enjoy the laid back, space-pop sounds of Air's sonic adventure. This preset bank contains 32 recognizable, iconic sounds from "Moon Safari", all meticulously crafted by Arturia sound designer Lily Jordy. Making full use of the Mini V, DX-7 V, CMI V, Solina V, and Wurli V, this sound bank covers the unique synth and keyboard parts found on the album, named after the song that inspired them. Covering a wide array of sounds including strings, bass, leads, brass, sequences, and effects, you can use these presets to create super-accurate covers, or as a starting point for your own musical adventures. From "All I Need" to "Sexy Boy", "Ce matin-là" to "La femme d'argent", Air Tribute has all your synth and keyboard needs covered. We make it easy.
32 presets for Analog Lab / Mini V / DX7 V / CMI V / Solina V / Wurli V
Instructions:
extract the archive into
Win
- C:\ProgramData\Arturia\
Mac
- Library\Arturia\
Big Thanks to
MusicMan2013
for providing this pack!