REQ: Evenant Track Structure Bootcamp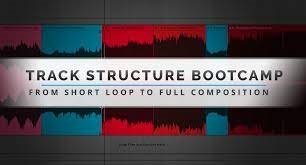 Do you ever get stuck with a musical idea or loop, finding yourself unable to turn it into a full composition?
This is a very common scenario, and a huge reason why so many composers are stuck with an ever growing number of unfinished rough musical ideas in their DAW.
The art of turning short ideas into full tracks effortlessly is a crucial component of finishing, publishing, and monetizing more music regularly.
In this workshop, we will fix the most common reasons for feeling stuck with a short musical idea, discover tangible tools and workflows to effortlessly sketch out full track structures, and crafting engaging dynamic journeys that retain the listener's attention. We will go through techniques for creating variations of your themes, writing secondary or contrasting song sections, turning one musical idea into many different song sections, and ensuring that we are creating an interesting composition from beginning to end – starting with just one idea.
At the end of the workshop you will be equipped with the tools to turn any short musical idea into a captivating musical journey.
Website: