The Unfinished Omnisphere Horizon V Deluxe For Spectrasonics Omnisphere PRT_OMN-HORiZON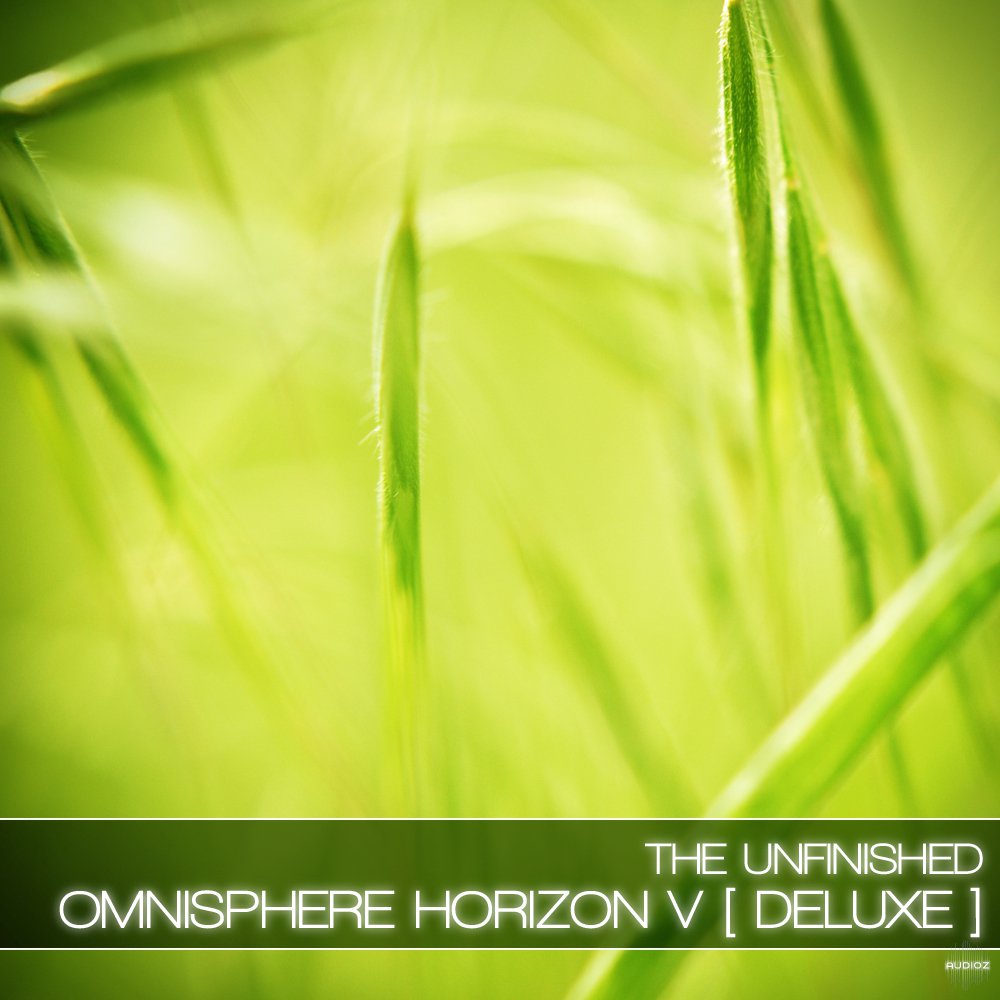 HORiZON | June 14, 2015 | 1.87 MB
Omnisphere Horizon V: Deluxe is a collection of 195 patches for Spectrasonics Omnisphere.
The Deluxe edition takes the original Horizon V of 128 patches and expands it to 195. Several of the patches from the extensive Arps + Rhythms section are re-worked in different time signatures (5/4 and 3/4) to give them extra life. Also, some of the sounds from the Arps + Rhythms section are transformed into individual, playable instruments. This adds a number of new basses, percussive noises and plucked instruments to the collection.
Horizon V: Deluxe is squarely aimed at the television underscore and independent film scoring vibe. There is a strong blend of the acoustic and the synthetic: both growling and delicate string instruments meet dark and lush analogue sounds. Melding organic bowed textures, airy guitars and pseudo-folk vibes with bristling, warm synth classics and evolving techno pulses; this soundset captures the intimate, innovative spirit of scoring for the small screen, as well as films and games that steer away from the Hollywood aesthetic.
This collection delivers haunting pianos, melancholic soundscapes, colourful guitars, eclectic strings, and supports them with impulsive basses, kinetic percussion, rich pads and robust synths.
Strong influences for Horizon V: Deluxe include: Olafur Arnalds' beautiful score for Broadchurch; the tense and emotional soundtracks for Nordic Noir favourites The Bridge, Wallander, Borgen and The Killing; James Newton Howard's dark and powerful Nightcrawler soundtrack; the brilliant score for The Last of Us by Gustavo Santaolalla; and Johan Johansson's eerie Prisoners soundtrack.
195 patches for Spectrasonics Omnisphere
83 Arps & Rhythms

4 Electro Percs

2 Human Voices

5 Hybrid Organic

8 Impacts and Hits

8 Keyboards

27 Pads & Strings

2 Sfx & Noise

17 Synth Basses

10 Synth Poly

21 Textures

8 Traditional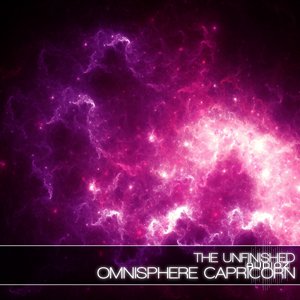 Omnisphere Capricorn is a smaller collection of patches for Spectrasonics Omnisphere taken from a private project.
The 70 sounds are predominantly created using Omnisphere's extensive and wonderful collection of analogue sound sources. Classic machines from the likes of Roland, Korg, Farfisa, Oberheim, Casio, PPG and Sequential Circuits, plus Omnisphere's own synthesis engine, turn the analogue up to 11 to create a collection of eclectic, atmospheric and undeniably rich noises.
Full of charm and intensity, Capricorn is hugely useful for both cinematic scoring and modern electronica, adding a touch of classic synth warmth with a contemporary dynamic twist. Basslines bubble, arpeggios arc, soundscapes swarm, pads pulse and synths sparkle. All the sounds have been tweaked, evolved and reworked specifically for release.
70 sounds for Spectrasonics Omnisphere
29 Arps & Rhythms

1 Impact & Hit

2 Keyboards

15 Pads & Strings

1 Sfx & Noise

4 Synth Basses

9 Synth Poly

9 Textures
Big thanks to DISCOVER for the standard release of this excellent library. We've been meaning to make a public announcement for quite some time and since this release contains our team name, we decided who better to revisit and elevate it to the next level? And so here we are bringing you the deluxe edition which features an extra 67 presets in various time signatures as well as Omnisphere Capricorn adding 70 more presets on top of that which were only included during the initial launch. Now it's only available as a separate purchase. So all in all you're getting an extra 137 presets in our release at more than half the standard release's size. Think of this as a little reminder of the level of quality and attention to detail that we were delivering to your favorite sites.

Now for the bad news. There are massive ongoing changes in the P2P scene. A majority of the teams rightfully have grown weary of the current situation. Apropos, R2R are releasing internally for the foreseeable future and our friends in HEXWARS and MATRIX are following suit. We're also joining this movement or rather we should say that we're the origin. A while back we made a case for the implementation of sweeping changes but at the time the issues were seen as limited in scope though we knew even then that they were in fact global. Sure enough before long these recurring problems left no team untouched and it was clear that something had to be done. We're glad that the urgency of the moment is finally being felt because the current design is not sustainable and even more so...it's not right. Even though we're part of this system we can't help but feel overwhelming gratitude for all that has been done on our behalf by our colleagues. We recognize that they are all truly special people that have risked everything and worked tirelessly just to give us an opportunity to possess the finer things to elevate our music. It is nothing short of perverse how human beings have twisted and distorted this relationship for so long that the current climate has become toxic. Toxic for them, toxic for developers, toxic for human nature itself since simply keeping on our current course means enabling this volatile environment. So unless you can find a way to rediscover the importance of supporting and showing respect for those that work hard on your behalf, the only thing you will find on the horizon will be a fading memory. Over and out.



-+-+-+ GREETZ +-+-+-



Our most sincere gratitude and respect goes out to all hard working groups and individuals bringing opportunities to the struggling musician. A special thanks goes out to AIR, AUDIOP2P, CORE, DISCOVER, HEXWARS, MATRIX, RADIUM, R2R, SYNTHIC4TE, TALIO, TRACER, XDB, XVX and all other teams that selflessly supported us all these years.



Rename upon download to: The.Unfinished.Omnisphere.Horizon.V.Deluxe.For.Spectrasonics.Omnisphere.PRT_OMN-HORiZON