REQ: Softube Empirical Labs Complete Collection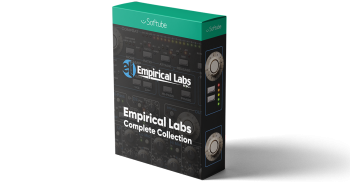 When you think ELI, you think rock & roll. You think Dave Derr. You think quality modern analog. Aggressive, but never harsh in the extremes. The Empirical Labs Complete Collection allows you to do more than think about it. It lets you hear it, feel it, touch it, and taste it. All. For less.
Made in close collaboration with Dave Derr himself, this bundle of Empirical plug-ins will give your mixes that coveted analog tang heard on so many thousands of records. Precisely modeled and calibrated with mixing professionals and recording engineers in mind, the collection brings the retro grunge that ELI does so well into the DAW-based studio. Into your studio.