REQ: Epic Stock Media Explainer Video Sound Kit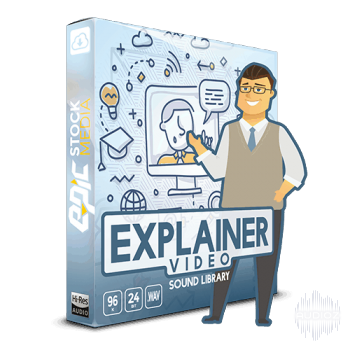 Skip all the hassle and wasted time trying to find the right sounds. Explainer Video Sound Kit has everything you need to create dynamic sound tracks for video ads, commercials, animations, marketing and explainer videos. Importantly, it's all royalty free and an unbeatable time saving value.
As you know, creators of motion graphics, animations and explainer videos struggle mightily with finding the right sound effects for their projects. Sadly, wasting lots of time and energy. That's why we created the Explainer Video Sound Kit. It's an all-in-one power pack that gets your project done fast. 1200 designed sounds, cinematic elements, transitions, Foley, natural and organic sounds and a sweet selection of background music all ready to go.
Instantly take your production to a new level of engaging sound. Create compelling audio/video experiences easier than ever. Save time and level up your audio skills like a pro with the Explainer Video sound library!