REQ: Beatskillz RetroVolt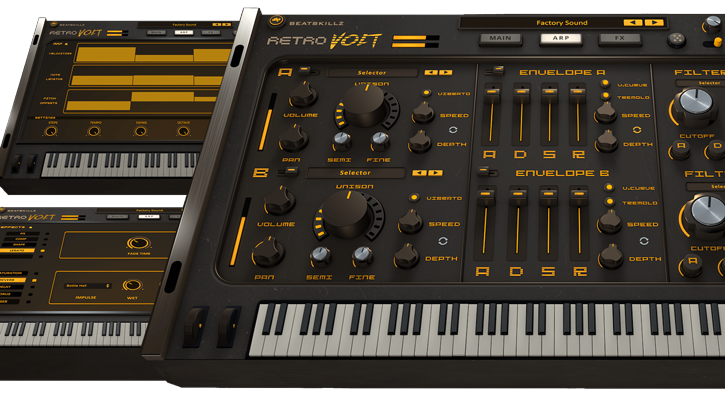 Great synth for Synthwave & 80's lovers.
This plugin contains over 500 factory presets made with a 2 Oscillator (Sample Map) architecture and a full synth engine with various filters, envelopes, LFOs and also a full-blown 10 slot multi-effects system. An arpeggiator is also provided to further modulate the sounds in step sequences.
The Factory Preset Banks consist of Bank A – Aggressive and Thick "cutting" sounds, which can fill up the entire bandwidth, Bank B consists of more subtle yet "rich" presets to get your inspiration going & Bank C consists of simple pure sample map based sound, so the users can (if they wish) use these as a starting point to develop their own sounds and use the synth architecture for sound designing.
Retrovolt contains brand new sounds not repeated from anywhere else before. We hope these will freshly inspire you to make great music whatever the genre.
By the way, did we mention that we have an automatic preset generator in this thing ??? Yes! Just press the "Dice" icon near the top menu of the plugin, and "voila!" Unlimited new presets will be generated. I hope you enjoy this synth as much as we did making it.