REQ: EVERYTHING Bundle – Beat Spot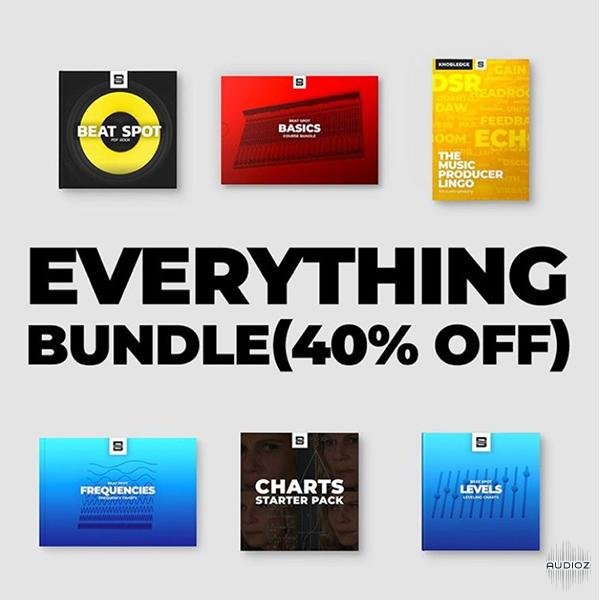 In this special bundle for the Black Friday week, you will find:


Basics
This bundle includes an ebook of 301 pages and 3+ hours of video content.
25 mixing, mastering, and production tools explained inside out from knob to knob, button to button, fader to fader plus a few tips on how to set them.
Frequencies
This ebook includes 74 frequency charts to guide you through your EQ decisions. It also includes an introductive chapter covering different topics about EQ.
75K PDF Book
This PDF, with 300 pages, features all of our tips sorted by topics such as mixing, mastering, production techniques, workflow, plugins, marketing and more. If you found yourself struggling when reaching out to our posts on Instagram, we got you covered.
Don't waste time browsing Instagram, avoid any distraction and speed up your sessions with this handy book.
Levels
This ebook includes 20 charts (1 per genre) for setting the right levels.
The Music Producer Lingo
This PDF, with 40 pages, features the most common words you will encounter in your music production journey.
Charts Starter Pack
10 handy charts for orienting yourself in your mixing and mastering process.