REQ: Lightkey 3 - Professional DMX Lighting Control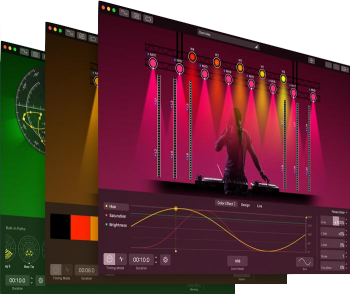 Hello everyone!
I know that the focus here are audio, but since I couldn't find it anywhere else and I do want to use this software because of it's extremely easy lync with Ableton, I thougth that someone here might know a way to help me or would like to give it a try too. So that's it. Thank you all.
INFO:
"Lightkey 3 - Professional DMX Lighting Control - Save the cost of expensive proprietary DMX hardware: Lightkey works with a wide range of USB interfaces plus any Art-Net, sACN, or ESP-Net-compatible device, thanks to the Open Lighting Architecture. Whatever DMX interface you have, there's a good chance that Lightkey supports it, plug in your interface, and give it a try.
The unique Live Triggers feature makes it quick and intuitive to trigger lighting cues directly from Ableton Live: Simply drag cues you created in Lightkey to the Ableton Live timeline. If you're a live performer, you can create a light show that's perfectly in sync with the music without any manual operation during the show."