Unfairly Downrated Comments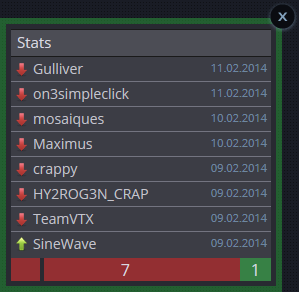 Recently some members become worried that they might be unfairly downrated.
If you believe you became a victim of heavy downrating (-5 and lower), send me a PM with:
1. Link to the post where your comment got downrated;
2. Screenshot of the exact comment.
It was obvious from the beginning that there will be some "rating spam" and it's totally normal.
You don't need to worry about it.
Furthermore, i remind you that comments are opened to discuss the release, not anything else. If you wish to discuss any other matters, you are always welcomed to do that at
our great forum
.
P.S. If you like some particular post and have a chance, please press those Like buttons. It will help AudioZ.