Now We Really Did it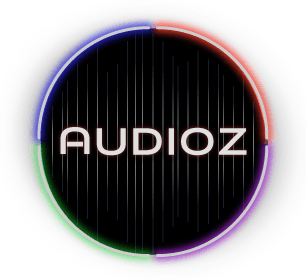 Yes it took me one week, but here's the second attempt to the Welcome Message with some updates, features and generally my personal notes to our most loyal members.
But before I begin, I would like to thank you all for your support and gratitude. I've spent insane amount of time building the new AudioZ and when I see how wonderful some members react on it, it's really the best payment to my soul.

Read
Rules
First of all, please read the rules. It is very sad how little of you actually did it.
I'll be honest - usually i don't read rules on other web-sites; but if i have a question, i will sure look into Rules/FAQ before contacting administration.
Most of the questions you can ever have are already explained in the Rules.
New Domain
From now on AudioZ will be using one primary domain - www.AudioZ.eu
- all other domains will redirect to this one.
and if you're not aware that we have other domains, here's a few:
www.AudioZ.se | www.AudioZ.info
i also would like to note that recently i had to drop AudioZ.
pro
domain, so its future will have nothing to do with the actual AudioZ.
AudioZ Going Private
Audioz is not going private for now, it's still available for unregistered visitors, but if you're registered, you might find special DL links and mirrors that only members can see + you will see less ADS.
Use
Reply in Comments
- As you already aware, i was able to implement something i wanted for a long time - so called "Tree Comments".
now when you press Reply on any comment, your reply will be posted below that comment, making it much easier to distinguish conversations.
Subscribe to Comments
- yes, you can even subscribe and be informed when new comments are posted. to reset your subscriptions, go to your profile.
Member's Online Indicator
Something that might not be so obvious - we now have an indication when a member is online.

As you can see, there's a slight difference in member's name background color when one is online - it's more green

Rating in Comments
Since some people ask about it, I'd like to note that rating set in comments adds
0.3 points
to the overall rating, while rating set for post or through Thanks button adds whole 1 point. It wasn't me who set this, but i do believe it's fair.
Residents -
Request Reupload!
- Residents before all must read the updated rules, especially the part for Residents / Suppliers.
Here i'll just point out that AudioZ depends on you, because Residents are now responsible for reporting Dead Posts.
New Sections
We have some new sections, like Software > Linux. I really hope it will become popular, because personally i think it's the future.
Also separate section for Kontakt and two new sections in Lounge.
Double Columns View
There's been some debates on this subject, if you need to know why this had to be done, you can read
my reply at the forum
.
Bookmarks, Like ButtonsYou can really help AudioZ
just by clicking those +1 buttons and spreading the word!
+1 in the toolbar (under the logo) will share link to main page only, while +1 pushed inside a post will +1 that post.
You can also use built-in Bookmarks module by pressing the Star icon above the Thanks block, once you press it you will notice your bookmarks count increase (under User Profile).
What to expect next
Torrents
...you'll see

Newsletter
- AudioZ very own Newsletter for top producers.
Blogs for Releasers
- For many years I wanted to somehow structure and support P2P teams;
I've decided to implement Blogs at AudioZ so each team could have their own Release Blog, all under one roof.

P.S. I'm sorry if I won't reply to you instantly, i still have a huge ToDo list regarding AudioZ and in addition to all these tasks I'm writing around 60 replies every day since the new AudioZ launched.

P.S.2. Scrolling Issues
Those who have been complaining to scrolling issues, please make sure the page has been loaded completely, or press Esc to cancel loading. Then try to scroll - if you experience delay or stutter, please let me know in comments.
Thank you