Toontrack Superior Drummer v3.3.1 CE Update-V.R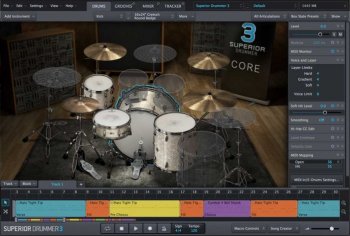 V.R | 06.2022 | 446 MB
In addition to a massive library of raw sound material, Superior Drummer 3 introduces a unique design*, a streamlined workflow and countless features for powerful drum production in your computer. With Superior Drummer 3, you have control and creative power beyond the imaginable. Welcome to the future.