PUREMIX Mick Guzauski Mixing The Liza Colby Sound TUTORiAL-SYNTHiC4TE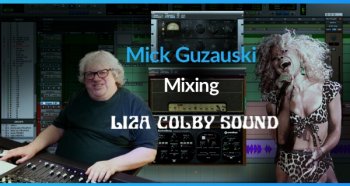 SYNTHiC4TE | Sept 11 2020 | 1.5 GB
Grammy Award Winning Engineer, Mixer, and Producer, Mick Guzauski, has made a name for himself as one of the world's top mixing engineers. With over 27 #1 singles, few have risen to the heights of success that Mick has.

In this 2 hour tutorial, Mick opens up the multitrack session of the song "My World" from The Liza Colby Sound for the first time and mixes it live on camera from scratch explaining every step of his process along the way.