Black Octopus Sound K.V.Balakrishnan Mystical Indian Percussion WAV-SYNTHiC4TE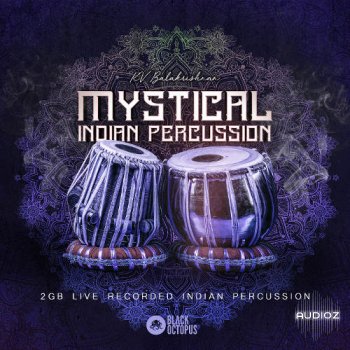 SYNTHiC4TE | August 03 2018 | 1.40 GB
The bustling streets, the smell of fragrant Chai, radiant colors everywhere, and the uncanny character of the Tabla drum. Bring the essence of India into your studio with this high level Indian percussion pack recorded and produced by the prolific, legendary Indian percussionist K.V. Balakrishnan. This masterpiece of a sound library contains expertly crafted and beautifully mastered drum hits for any variety of production. EDM, Bollywood, Cinematic, Downtempo, Psychedelic, Dubstep, Trap, and Drum & Bass; these samples will give your tracks an innovative twist!