AFMG EASERA SysTune Pro v1.3.7 CE-V.R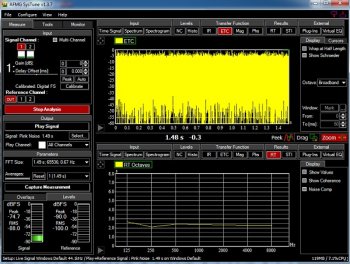 V.R | 24.3.2017 | 14.7 MB
Live Sound Measurements In Real Time!
Based on AFMG's patented RTD algorithm SysTune is the only audio measurement software capable of measuring and processing full-length impulse responses in real time. Since the impulse response contains all data describing the system's and the room's acoustical behavior, a full-length impulse response is immanent for reliable measurements providing valid data.