AudioRFX v1.6 MacOSX Retail-CORE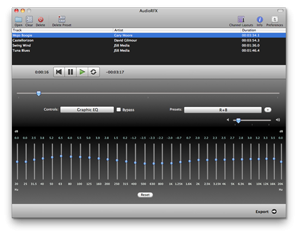 AudioRFX v1.6 MacOSX | 4.5 MB

Team CORE 2012/06/19


AudioRFX is a powerful audio processing application offering many audio filters, effects and audio enhancement features. Use the 31-band graphic equalizer to get the precise sound quality you want for an audio file, then export it to a new file. Or use any of the audio effect controls to apply effects such as distortion, delay, reverb, etc. AudioRFX uses powerful Core Animation technology to allow all of the controls for the many effects and filters to be efficiently viewed. AudioRFX is available now at the Mac App Store for Mac OS X 10.6 and 10.7.