Groove3 Music Production Recipe Trap Influenced Pop TUTORiAL-SYNTHiC4TE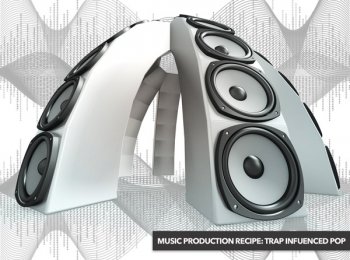 SYNTHiC4TE | Dec 06 2018 | 355 MB
Electronic Music production wiz Josh Bess delivers a tutorial video series for beginners on producing a Trap influenced Pop track from scratch. See everything it takes to craft a modern sounding electronic track, step by step with simple instruction that anyone can follow. You also get the sounds that Josh uses for free!
Josh starts off by welcoming you and explains how simple it is to create a beat, utilizing royalty free samples and simple musical ideas. Josh uses Ableton Live in videos to create the song, but most of it will apply to any DAW. With that said, Josh gives you a crash course in Ableton Live and then jumps right into sample selection.
Next, Josh talks about workflow and then shows how to build the perfect drum kit using your own samples, programming a signature Trap hi-hat pattern, creating a low and high 808 Sub sound, and many more tips and tricks regarding the all-important drum track.
Moving on, Josh introduces Serum, one of the most popular 3rd party virtual synth instruments, used on countless modern hits. You'll see how to program chords with unique rhythms, craft arpeggios, why it's good to turn MIDI tracks to audio, basic mix down techniques, exporting your song and much more.
See the individual tutorial descriptions for more detailed info. If you're interested in putting that Trap flavor into your Pop songs and productions, this video series is the one to watch… Checkout "Music Production Recipe: Trap Influenced Pop" today!