Meanings of Music Participation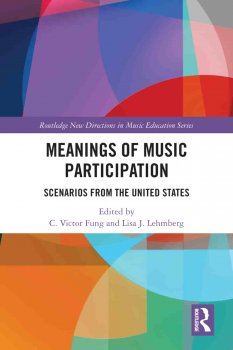 English | 2022 | ISBN: 9781003242239 | 267 pages | True PDF | 3 MB
This book uncovers the multifaceted nature of music participation through a collection of studies in a wide variety of musical contexts across the United States. The contributors combine personal voices and vivid narratives with scholarship to present many potential meanings of music participation, and lay out research-based implications for lifelong music education.
Exploring music participation in choral and instrumental ensembles; school music classes and community groups; in-person and virtual spaces; among children, young adults, and older adults; and for native-born citizens and immigrants, the 10 original studies in this volume present a diverse portrait of musical engagement. The chapters draw out themes including enjoyment, identity development, learner autonomy, social interaction, motivation, commitment, and quality of life, and draw connections between musical meanings and philosophical principles from both Western and Eastern traditions.
Linked by interludes that connect the empirical studies with philosophical interpretations, this volume brings together multiple methodologies and perspectives to consider the social, cultural, and psychological meanings of lifelong music participation. It offers a valuable resource for scholars, professionals, and students working in school and community music or music education research, as well as readers interested in general education, social psychology, lifelong learning, and aging studies.