JTC - Guthrie Govan The Oracle Volume 1 MP3 PDF and Powertab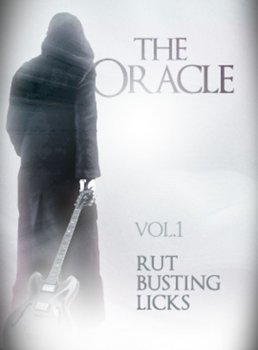 P2P | Jan 26 2017 | 46 MB
Stuck in a rut with your playing?
Need a fresh approach to liven up your soloing?
Look no further. We approached the Mystical Music Master uncommonly known as 'The Oracle' and asked him to scour the dark recesses of his mind for techniques ancient and modern which would bring forth spice to our customers' fretboards.
This he did, for the price of total anonymity and honeyed wine and how?
'The Oracle's' unique lessons are mind-blowingly innovative and are guaranteed to make you raise your game once you have mastered the master's mastery of all matters guitar.
According to our mystery prophet, these epic tracks were played on strings forged from Valyrian steel and the transcriptions were hewn from the living rock tablets of the PDF mountains. Be that true or false, these audio masterpieces will echo through the next century as the sonic scriptures that busted a million ruts!
'The Oracle' has prophesied to return with a follow up series in a month or so when the mead and wine we gave him has run out.
As ever, we have included everything you need to practise and perfect the material in this package. There audio tracks for you to watch/listen and study, accurately transcribed TAB/notation for you to analyse and master as well as backing tracks for you to practise every lick to, and jam out your own solos! We've even included some text notes to help you really get these parts down!