Jam Track Central - Andy James - Modern Metal Series 1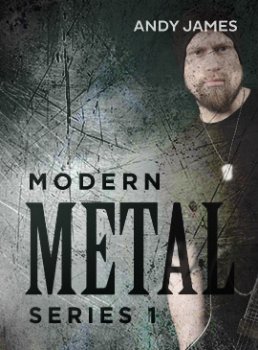 PDF MP3 | 170.94 MB
Metal Axe-man Andy James is back with 10 awesome new audio tracks! This time around he aims to both test and tease you - and you're going to love it!
We all know that Andy can play mind-blowingly complicated riff after riff with scary ease. However many of us mere mortals can only just about make it through a handful of those epic licks successfully! So with that in mind Modern Metal Series 1 tones it down just a touch to allow a more accessible learning experience for a wider range of players!
These solo examples are hugely inspirational but are at a level that the intermediate player should be able to master (with of course, lots of practice!). And if you're an advanced player who just wants a good shred, then there is still a whole load of tasty new licks and techniques in there to keep you suitably busy and interested!
Modern Metal contains 10 astonishingly great Metal tracks all with a contemporary modern sound. After learning all 10 of Andy's solos you will have years of jamming enjoyment over these superbly produced jam tracks. They quite literally scream at you to pick up your guitar - and you're going to want to listen!
Modern Metal Series 1 comes complete with 10 solo example tracks in audio format, 10 solo backing tracks, 10 extended jam tracks and accurate TAB/Notation to help you nail each and every note!