Reason 12 Additional Content (WIN) FREE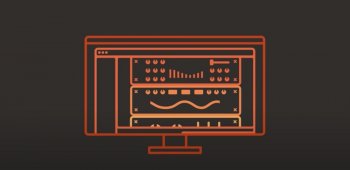 FREE | 28 December 2021 | 6.5GB
Reason 10 or later comes with optional content (Rack Extensions and ReFills) that can be downloaded separately, either during the first launch of Reason, or at a later point.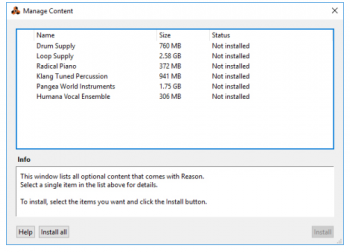 This package can only be obtained online through Reason 12 DAW standalone version. It contains:
1. Devices (RackExtension) - Humana, Klang, Pangea & Radical Piano
2. Reason Drum Supply
3. Reason Loop Supply
To be used with TEAM R2R Reason 11 or 12 offline version, legit user can get it online through Reason 12 standalone app.
Installation Guide:

1. Copy both folders ("Optional Devices" & "Optional Refills") to:

C:\Users\[YOURNAME]\Music\Reason 12\

2. If already installed the Devices (that has been released separately by Hardcore311 in RE format), can skip the "Optional Devices" folder just copy the "Optional Refills" folder. Some factory patches need the Drum Supply & Loop Supply to work properly.

3. Run Reason 12 standalone and click Manage Content to see everything is installed.

Note : User can use SYMLINK function manually if want to manage the space of your C: drive.



THANKS TO TEAM R2R FOR RELEASING REASON 12
MERRY XMAS & HAPPY NEW YEAR!



download from free file storage