Waves Complete v2021.12.05 Emulator Only FIXED-R2R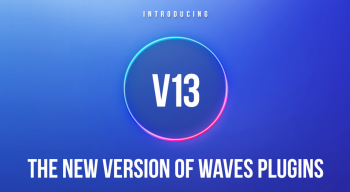 Team R2R | 2021.12.07 | 19 KB
What's New In Waves V13
New: APPLE M1 COMPATIBILITY
Native M1 Compatibility with ARM Silicon computers.
New: WINDOWS 11 COMPATIBILITY
Compatibility for all DAWs providing Windows 11 support
New: HiDPI GRAPHICS FOR SELECT PLUGINS
Scheps Omni Channel, Abbey Road RS124 and Kaleidoscopes now with ultra-sharp HiDPI GUIs
New: ADDITIONAL IMPROVEMENTS
Ongoing improvements, bug fixes, and additional updates.

A witch says,

Upadated licenses for 2 plugins.
For some people :
We will eventually release with R2R-Installer version some day :)

FIXED : Renaissance Vox license was overwritten by Retro Fi license in the previous release.