Positive Grid BIAS Pedal v2.3.4 Incl Keygen-R2R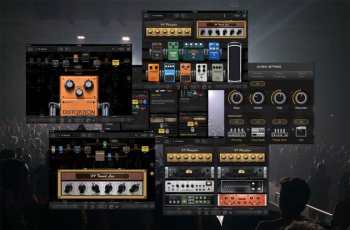 Team R2R | 2021.10.16 | 261.42 MB
Utilizing a similar component-based philosophy as our revolutionary BIAS Amp designer, BIAS Pedal enables you to virtually create your own custom pedal, with full control at the pedal's circuit level. Seamlessly integrated with BIAS FX, BIAS Pedal makes it possible to add your custom pedal to your BIAS FX pedalboard.
BIAS Pedal seamlessly integrates with your BIAS FX effects arsenals. It automatically imports your custom delay pedals into the BIAS FX pedalboard's dual signal chains with dual BIAS amps. It also includes all of BIAS Pedal's stock goodies, including Amp Room six guitar amps from the rockin' BIAS Amp to blow through.

A witch says,

Release contains all 3 packs.