Aurora DSP - FenrIR (Impulse Response Loader) x64 VST3 AU AAX WiN MAC [FREE]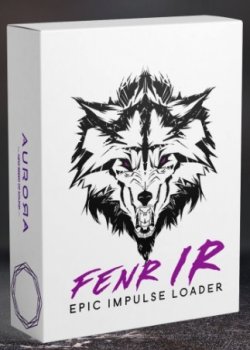 09.10.2020 | x64 VST3 AU AAX WiN MAC | 25 MB
FenrIR is the second plugin from Aurora DSP.It aims to provide the most effortless impulse response loading possible. Simply drag and drop IR files, blend them - and play.
See the changes you make in the resulting waveform and spectrum - all in real time. Then save the IR you just made to a .wav file.
You can quickly switch between files within the same folder (separate folder tracked for each file).
Transient indicator guide simplifies the process of aligning the waveforms while zooming in helps you make really precise time changes.
FenrIR comes preloaded with a pack of custom impulse response files from Aurora DSP and SinMix
Features:
Real-time IR mixing with output IR visualization
Output IR wav export
Time and polarity adjustment for each impulse response
Transient indicator system for easy phase alignment
Drag-and-drop file import
Separate folder tracking for each IR for quick file swapping
Pack of custom IRs included with the plugin
Full scaling of UI up to 4k