STL Ignite Libra v1.2.0-R2R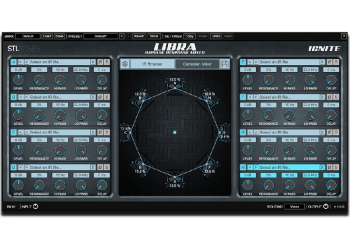 Team R2R | Feb 23 2020 | 22 MB
Libra out now! The worlds first Impulse Response Mixer that allows users to visually mix up to 8 Impulse Responses at the same time.
MAIN FEATURES
• Zero Latency
• Low CPU usage
• Mono and Stereo support
• Automatic resampling for IRs with different sample rates
• High-quality analog shaped filters
• Automatic phase recognition and flipping for negative phase IRs
• Selectable delay for phase interactions between loaded IRs
• Continuous graphical morphing control between loaded IRs
• Global input level and single IR level controls
• Fully automatable controls
* No iLok Driver is required to run.
* Our release loads faster and uses less memory than original.