ToneBoosters Plugin Bundle v1.0.9 [WiN-OSX] Incl Keygen-R2R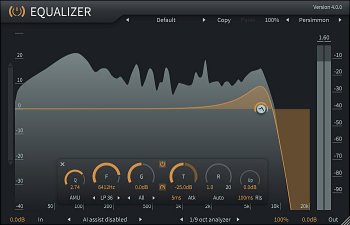 Team R2R | Feb 12 2018 | WiN 22 MB | OSX 16.2 MB
Our audio plugins are based on more than a decade of scientific research and product development in the areas of digital signal processing and auditory perception.
We combine advanced signal processing techniques and highly-optimized cross-platform implementations with simple-to-use interfaces to optimize your workflow.
We strive for both affordability as well as quality rather than settling for compromises and trade-offs, introducing professional-grade products to a broad range of users.
The ToneBoosters plug-in installers have been updated to version 1.0.7. The highlight of this update is the release of a new plugin: Equalizer 4! This plugin combines the best features from Equalizer 3 and FlX by providing dynamic equalization, combining upward and downward compression right into the equalizer filter sections. Best of all, external side-chain support has been added as well (VST3 and AU only).
HAPPY NATiONAL FOUNDATiON DAY!

V3 plugins don't have VST3 version.

Thanks for your understanding, HOSTS block is really working well for those
fake R2R websites. They had to move their new adderss to www.r2rdownload.net.
See their effort
download from free file storage