Yamaha Vocaloid Leon v1.0 iSO-DELiRiUM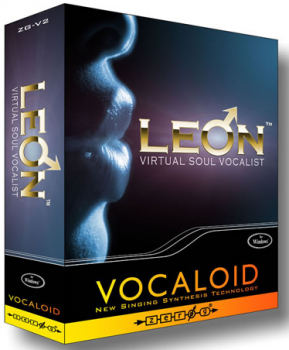 Team DELiRiUM | 03-03-04 | 560.54 MB
When it comes to creating quality vocal tracks, Yamaha's VOCALOID singing synthesis technology literally changes everything. The future will now be very different. The last bastion of human musical expression - the singing voice - through LEON, LOLA, MIRIAM, and other VOCALOID virtual vocalists from Zero-G, thanks to the incredible new technology developed by Yamaha.
LEON is a virtual male soul vocalist modelled on a real professional singer, and when he is installed into your PC he will allow you to create synthesized singing of unprecedented quality and realism. LEON will sing ANY words you ask him to in English - literally anything - be they beautiful lyrics or comical trivialities, Monteverdi madrigals or manic chants. You can create vocal tracks of soulful singing in any lyrics you want. You enter notes, type in lyrics, and the software renders the synthesized vocal. Then add expression to taste and render again. LEON is under your total control, and the really mind-blowing thing is - he can truly sound like a professional singing voice. With practice you can learn the skills to synthesize singing. with LEON that will fool your friends- they will believe they are listening to a real singer performing.
NOTE:
This is an application. It should be accepted like all other apps CAM/CAD/GFX etc.