Jam software TreeSize (Disk Space)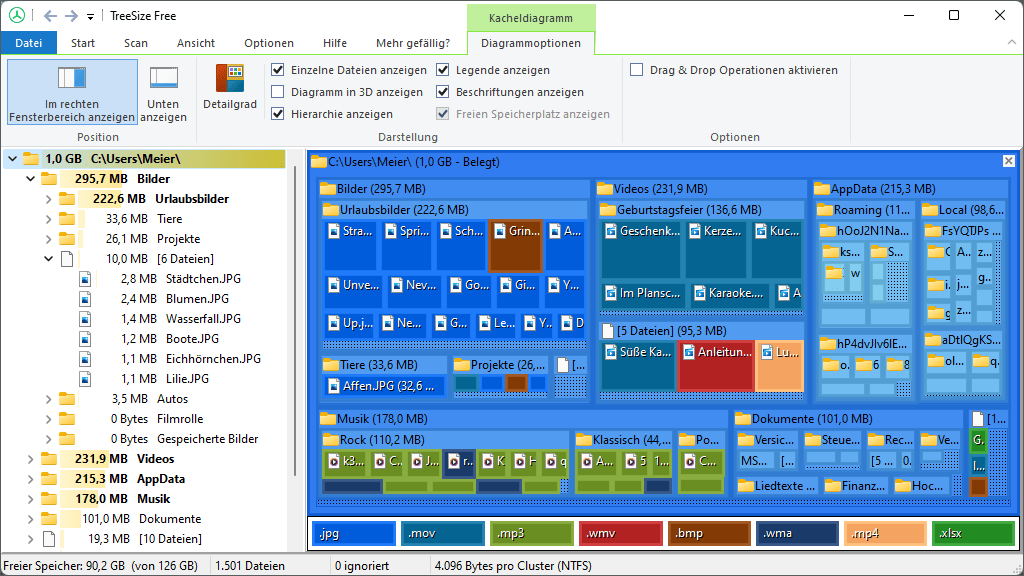 Treesize is a small freeware utility that is a real must to discover how your system (stupidly) allocates your files and where you're wasting space with your libraries. It's incredibly small, light and fast and integrates without problems with explorer.
Also a Professional version exists, I'm sure you can find it if you want.
Here's the download page:
TreeSize Free
Note: I don't think to waste your time by posting here small freeware utilities because they're really useful you want to make a well working system that you can make music on. Some one can complain: "hey, this is just downloadable and freeware", but trust me, many of the commercial products are not good as these small gems, at least because they have to justificate their price adding huge headers, enormous menus, a lot of useless functions and registry enters. Don't ever trust these products!