Simon Szpilewski Boson Express Audio Recorder and Editor v1.5.5 MacOSX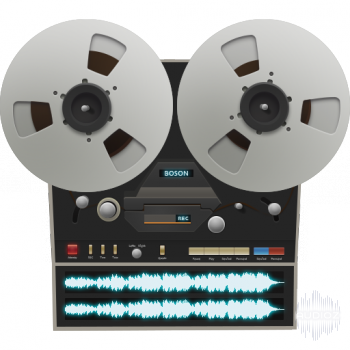 P2P | 10 August 2018 | 8.27 MB
Boson follows the long tradition of classic audio editing software. If you know another audio editor you will feel right at home with Boson. But even if you don't: Boson comes with an extensive Manual featuring an introduction to audio editing. Download it from the app store and start editing audio right now!
◉ Record, Edit and Convert Audio with Boson.
Boson is a modern and easy to use audio editor optimized to make full use of your Mac's power. With Boson you can record audio, edit existing audio files, convert your music between the most common audio file formats, digitize your old vinyl records or record internet radio stations. Whatever you need to get done - if it has something to do with audio Boson is your best bet!
◉ Easy to Use (for beginners and pros alike)
Boson is easy to use and beginner friendly. The included manual features an easy to follow introduction to audio editing and recording and the "cook book" section gives step-by-step instructions on how to perform the most common tasks (like creating a MP3 file or recording music from a website and much more).
◉ Battery Friendly Recording
Boson features an optional low power mode which saves up to 80% battery power during recording. Ideally for when you want to perform extensive recording tasks out in the field without an outlet in sight. Once this mode is activated Boson will keep CPU and GPU utilization to a minimum.
◉ Highest Quality Possible
Boson uses a heavily optimized editing engine that operates on 32bit sample values. That's why with Boson you can apply effects without introducing any editing artifacts or errors.
◉ 100% Retina Ready
Boson heavily uses Core Animation to achieve a smooth 60 frames per seconds when drawing wave forms. Even on Retina Macs! Gone are the days of jerky scrolling and zooming.
download from free file storage