VCV Rack v2.0.5 Standalone WiN MAC LiN [FREE]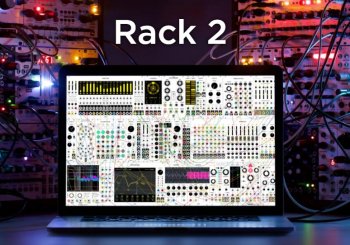 FREE | STANDALONE | 10 January 2022 | 18.3 MB
Dark room mode
Save your eyes at night with adjustable room brightness.
Module selections
Save, share, edit, and move around selections of modules.
Enhanced module browser
Zoom, favorite, and sort your module collection.
DAW plugin
only in Rack Pro
VST2 + more plugin formats coming soon
Save patches inside your DAW project
Use multiple Rack instances
Render offline
Instrument/effect plugin
Up to 16 audio inputs/outputs
16 MIDI inputs/outputs
Parameter automation
DISCOVER VCV RACK
the virtual modular platform based on Eurorack synthesizers
LEARN
modular synthesis basics and advanced patch techniques.
PERFORM
sounds in real-time and process live audio.
COMPOSE
unique rhythms and melodies with algorithmic and generative techniques.
RECORD
complete multi-track pieces and design your own synth patches.
EXTEND
beyond hardware limitations with polyphonic cables, module preset sharing, total patch recall, and more.
Integrate with hardware and software
Multi-interface input/output for audio or CV.
Polyphonic MIDI input/output for hardware control.
VST plugin for hosting VCV Rack in your DAW (Pro only).
Host VST plugins inside Rack and control parameters with CV using VCV Host (purchased separately).
Modules
30+ built-in modules with all the tools you need to get started.
170+ official modules from Eurorack manufacturers.
2000+ modules available on the VCV Library.
Develop your own modules with the C++ VCV SDK.

VCV Rack changelog
2.0.5 (2022-01-01)
-Swap order of parameter name and module name in MIDI-Map.
-Parse all note names from c0 to b9 and accidentals like c# and cb in parameter entry field.
-Tweak framebuffer render-skipping algorithm to always render at least 1 framebuffer after the frame deadline, to prevent framebuffers from never being rendered.
-Set audio device default sample rate to 44100, and block size to 256 except DirectSound to 1024.
-Fix file dialog truncating Unicode filenames on Mac.