Analog Obsession SweetDrums v4.0 VST VST3 AU WiN MAC [FREE]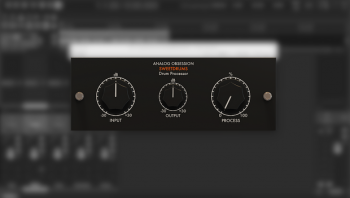 FREE | 23 November 2021 | 70.7 MB
Best solution for giving life to your drums! Lots of intelligent processor will work together with only one knob!
Features
Process : It will shape your sound, 2 band Dynamic EQ and 3 fixed band EQ. Also, saturation and compression. Gain compensated.
Input : Gain compensated input will feed compressor and saturator.
Output : Clean output
Plugin Name : Bypass button
UPDATE - v4.0 - 22/11/2021
- Redesigned whole processing sections
- New clean GUI
- Catalina, Big Sur, Monterey support with M1 processor