Bjulin Parallels Preset Pack FOR SOFTUBE PARALLELS [FREE]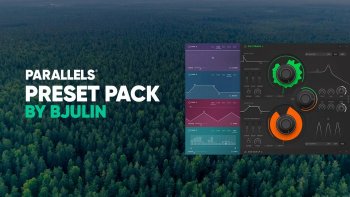 26.09.2019 | FOR SOFTUBE PARALLELS | 4 MB
While most synths generate a basic sound and start sculpting afterwards, the workflow of Parallels is different.
At first, one has to carefully select the right sound source and then modulate it in a useful manner.
With that in mind, I carefully crafted 100 sounds that express the power of Parallels. This sound set expands the factory library with inspiring and playable sounds without overusing effects, but with great quality of sound.
LiKE MY POSTS?

SUPPORT ME BY USiNG MY LiNKS (NOT MIRRORS)!

THANK YOU