Polo Boy Shawty Plugg Purity Presets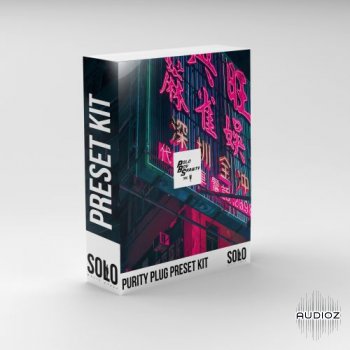 FANTASTiC | 18 December 2018 | 62 KB
Polo Boy Shawty –Purity Plugg (Preset Kit)
55 Presets Created By Polo Boy Shawty (@PoloBoyShawty)
Also follow us on Twitter @PoloBoyShawty and Instagram @PoloBoyShawty for giveaways and more!
Introducing the "
Purity Plugg
" Preset Kit for the popular VST known as
Luxonix Purity
.
We see that you all love Polo's kits and have decided to finally change the game with the first official Purity Preset Bank!
Included In The Kit
•55 Custom Made Presets for Purity !
•These presets were made for
Purity & Fl Studio 11.0 and higher
only !
•The
Purity VST is required
to use this Preset Bank
•Each preset has been fully customized with each preset having its own unique mix assuring the highest quality.
•EASY INSTALL !
How To Install
Once downloaded, extract the "Polo Boy Shawty - Purity Plugg Presets" folder to:
ProgramFiles (x86) > Image-Line > Fl Studio (x) > Data > Patches > Plugin Presets > Generators > Fruity Wrapper - Purity
The presets will now be found in your purity vst preset browser.
You can also just drag the folder into your Fl Studio Browser and just Drag & Drop The Presets as well.