Ilio-Miroslav Vitous String Ensembles Acoustic Piano Roland Sxx-TZ7iSO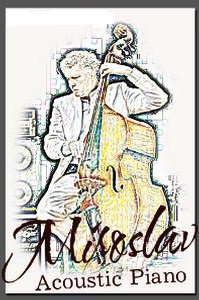 Team TZ7iSO | 09.10.2003 | 507.52 MB
This beautiful disk contains a stereo and mono version of a European Steinway sampled by Miroslav. It concentrates more on the classical sounding, softer touches of the instrument, with a crystal clear high end.
In addition a huge undertaking containing 11 Violins, 23 Violins, 4 Violas, 4 Violoncellos, 10 Violoncellos, and 9 Contrabasses. Playing styles include: Vibrato, No Vibrato, Mute, Detache, Pizzicato, Staccato, Sul Ponty, Sul Ponty Tremolo, with various speeds and velocities for the ultimate performance in String sampling.
Ine one word like in hundred: Da master Disk !!!