Vipzone Roxx The Club Vol.3 MIDI MP3-SoSISO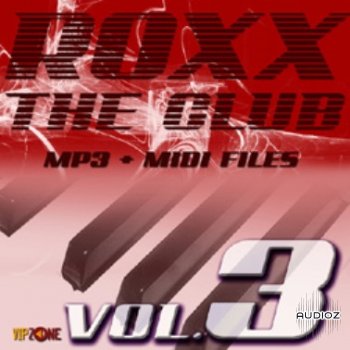 Team SoSISO | Apr 09,2007 | 299.82 MB
This Dance Club Melodies pack contains 50 HANDS UP / DANCE midi files + 500 new quality 320 kb/s mp3.
This is the essential of club dance of the last years in the new formula.
All midi files contain fast arpeggiated riffs and also added basslines for harmony (2 midi tracks in a file) and also each melody is played on 10 different instruments (some of them you may hear in the demo you can download below) which gives almost unlimited mixing possibilities.
500 audio mp3 files altogether for mixing gives 280 MB of sounds recorded using mostly top hardware synths - no VST plugins!
Sample Pack Content:
- 50 Club Melodies (DJ Roxx)
- 50 Dance Midi Files
- 500 Audio mp3 Files