Syntec Steve Reid Definitive Percussions AKAI-TZ7iSO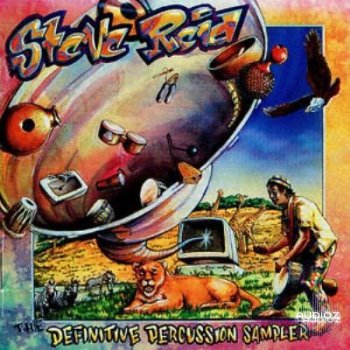 Team TZ7iSO | 05.13.2003 | 152.67 MB
Steve Reid's Definitive Percussions features over 1,000 percussion samples. Here you can find for sure the rarest drum instruments in different uses as there are exotic ones from Brazil, Afrika, India, Kuba, etc.
World renowned percussionist and producer Steve Reid is best known for his work with The Rippingtons, En Vogue and Supertramp. He has played on over 500 recording, produced several gold gold records worldwide and was named percussionist of the year in '93 and '95 by Jazziz Magazine.
Definitive Percussion includes:
- Gongs, Waterphones, Bells & Chimes
- Hand Drums
- Latin & Cuban Congas, Bongos & Timbales
- Udus & Clay Drums
- Frame Drums
- Shakers
- Cowbells & Agogos
- Metallic Percussion & Effects
- Cymbals Swells and Crashes
- Wood & Temple Blocks
- Bird Calls & Whistles
- Guaranteed: all original and license free.
Don't forget: NI Kontakt can read AKAI-format without converting of files.