Nami Audio Simple-8 KONTAKT [FREE]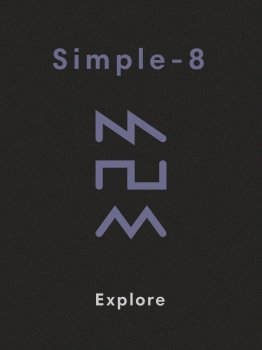 KONTAKT | 71 MB
A simple polyphonic synthesizer library for classic sounds.
Simple synth, classic sounds
Simple-8 takes inspiration from the famous Juno range by Roland : A sawtooth, a square and a sub oscillator in order to recreate many of your favorite classic analog synthesizers patches. Although it has 8 voices of polyphony, every oscillators were recorded on a classic mono synth : the wonderful ARP2600.
Explore interface
Simple-8 is the very first library in the Explore range. Although it only has raw oscillator sounds, the visually simple but very complete interface will let you easily and quickly get the synth sound you're looking for.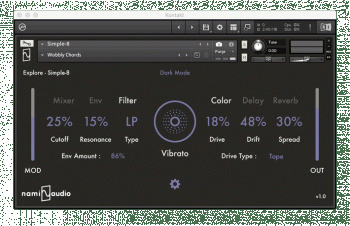 With a multimode filter, a color circuit, delay, reverb effects and more, the Explore interface lets you sculpt your sound deeply and quickly to get sound going from lush pads to ear piercing stabs or experimental patches for sound designs.
OVERVIEW
- Full version of KONTAKT 6.6.1 or higher
- Currently 26 snapshots
- 60 samples at 48kHz, 24bit
- Only 80.Mo of disk space needed