Synth Magic Micro Pod 1 KONTAKT [FREE]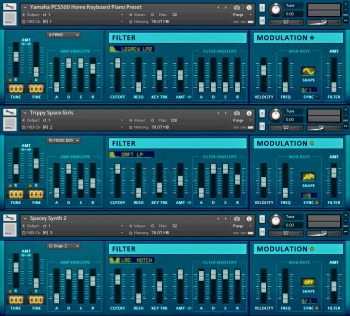 09.01.2019 | KONTAKT | 650 MB
The instrument features a collection of sounds taken from a Yamaha PCS500 home keyboard, Origin synth and 8 bit synth waveforms.
The Micro Pod 1 is designed to be small, easy to use and offer just enough control to allow quick and easy sound creation. The Micro Pod 1 has reverb and delay effects and is meant to be used with whatever external effects you have to give it 'your own' sound and sonic stamp.
Designed to be used when you want to have access to sounds and make quick sounds for your projects without getting bogged down and too involved in sound design.
Micro Pod 1 comes with a number of presets and MULTI's ranging from: pads, strings, 8 bit leads, Commodore 64 type sounds, moody atmospheres (I love Resident Evil 2), spacey synths etc.
NOTE: Requires the FULL version of Kontakt 5.8.1