Cymatics - 9God Hip Hop Sample Pack WAV [FREE]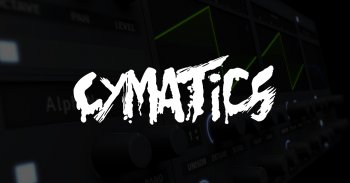 Wav|98MB
It was only a matter of time before we had to do it…
One of the most influential people in Hip Hip and all of music today is definitely Drake.
Not only have his vocals and lyrics inspired millions, but his beats have always had an iconic feel to them.
And that's what motivated us to release "9God", a Drake inspired sample pack for FREE.
The reason this pack is so great is because our sound designers carefully studied some of Drake's biggest hits like God's Plan, Gyalchester, and Fake Love to make sure every sound is high quality and fully authentic.
And if you're not really a fan of Drake, don't worry.
There are tons of high quality drum one shots, loops, and more that can be used for all types of Hip Hop and even other genres as well.
I hope you enjoy the pack :)
Filehost IncludeUploaded|Rapidgator|Rockfile|Filefactory