Sound Ideas Flash eFX 1 Web Sound Effects & Royalty Free Music WAV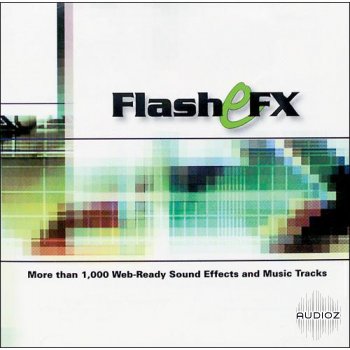 WAV | AudioZ Exclusive | 289.40 MB
Flash eFX is a great collection of more than 1,000 Web audio files provided on 1 CD ROM. There are more than 850 royalty free sound effects for outstanding button, rollover, background loop, drone and animation applications; and over 200 music clips - loops, tags & transitions.
The sound clips include longer ambiences and drones as well as individual sound recordings featuring animals, monsters, explosions, sports, bells, whistles, switches and comedy. The music includes selections from seven musical genres including rock, dance, drama & electronic as well as a series of useful transition tags. Backgrounds, buttons, transitions and loops all provided in Sound Ideas Flash eFX.
Features:
1,069 Web audio files
850 royalty free sound effects
More than 200 music clips
Digitally recorded in stereo
All files are supplied as both: 16 / 44.1 WAV files
Included as part of the MultiMedia Combo
This exclusive release was generously supplied to us by our member NeNe
Thank you for supporting AudioZ!