Kmc-Mads 1 2004 Update Cdda-TZ7iSO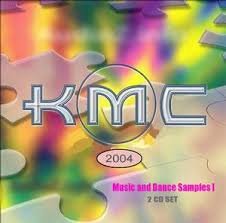 Team TZ7iSO | 01.11.2004 | 373.21 MB
M.A.D.S. stands for Music And Dance Samples. It was created for Musicians, Producers, Djs and Radio Programmers and, as it, could be considered like the Universal Sound Collection for each kind of Music. As musicians & Producers, we searched new sounds and this took us busy for a longtime as you can guess. The concept is simple, A range of Loops, a Corresponding Range of hits. This, along with the clearness of our booklet makes this product a pleasure to use.
By simplifying the creation process to the Essential, Creation. KMC used the latest technology to remasterise that piece and to reach the actual sound characteristics and quality like RSS and/or Q-Sound Systems for example. So you could be sure that MADS will give a new dimension to your compositions. Lets stop babbleize about this and we warmly invite you to listen the 3 demos Stuffed on CD1. They will give you some ideas about the sounds included on the package. For your convenience we've puted a 0db tone signal letting you calibrate your sample shots.
There is only one limit with MADS: Your Creativity !!!