REQ: BitHeadz Phrazer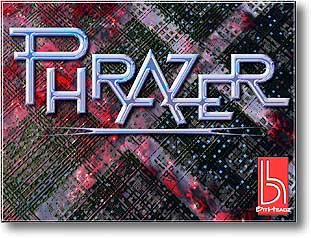 I was wondering if anyone had this lying around somewhere, BitHeadz doesn't even exist anymore and trying to find a full copy is like finding a needle in a haystack. I found a demo version on some mac software website but I was wondering if anyone has the full version, with the factory content.
Description: Introducing Phrazer, the BitHeadz solution for loop-based composition and arranging. Phrazer combines multitrack audio playback with automatic pitch and tempo mapping, providing a powerful solution for mixing and matching audio loops and phrases on the fly.
Phrazer is designed for layering different loops in real-time. Users can import standard digital audio files, ACID™ files from Sonic Foundry's ACID software, or Unity DS-1 samples from the BitHeadz Unity DS-1 Digital Sampler. Phrazer automatically pitch shifts and time stretches audio material, so complex arrangements can be created in minutes without having to worry about matching tempos or key. Audio can be played back from RAM or from the hard disk, and volume and panning automation can be assigned per track along with multiple DSP effects for attaining the perfect mix.