REQ: Epic Stock Media Apocalyptic Game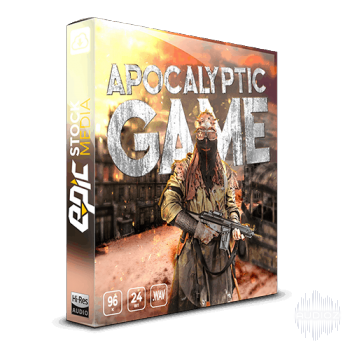 Collect crafting minerals and materials to create weapons, mods, items or buildings. Have all the high-quality sound needed to slot in different esthetics to you characters bag & inventory. Now you can outfit your next dark dystopian themed game with a complete post nuclear sound effects collection inspired by major game hits like Apex, Fortnite, and Fallout. Introducing "Apocalyptic Game" – a highly focused and proprietary blend of post apocalyptic RPG game sound effects library.
Inside this devastating sound library you'll discover a bountiful assortment of noteworthy game ready, organic and designed special effects, abilities, achievements, game items, simple to complex sounds, versatile crafting essentials, apocalyptic UI/UX sounds, shelter creation and building sounds, pickups, consumable items, locks, mechanisms, materials, inventory and bag sounds.