REQ: Overloud Dusty Racks Vol. 1 for REmatrix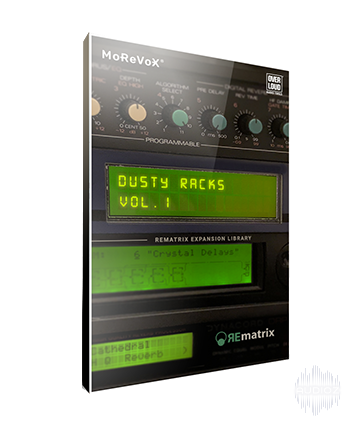 Studio Reverbs from the '80s and '90s classics
There were a huge number of reverb processors created in the '80s and '90s: most of them are practically unknown, even though they sounded really interesting. For those reasons they are
valuable tools for achieving unique sounds today
.
Dusty Racks
has been created by capturing 6 of the most unique units:
• Yamaha REV7* (40 IRs)
• Alesis Quadraverb* 2 (60 IRs)
• Lexicon ALEX* (50 IRs)
• Roland SRV-2000* (54 IRs)
• Roland DEP-3* (50 IRs)
• Dynacord DRP15* (80 IRs)
IRs have been
recorded using Neve and SSL preamps
, and carefully edited all of the impulses to ensure they were
consistent throughout the entire library
.
A collection of 334 IRs and 208 individual presets
The presets have been created during real mix studio sessions with a particular focus on vocals, keyboards, synth, drums as well as acoustic instruments.
The impulses are divided into two banks: one bank made with single IR presets, designed to replicate the original vibe, and a second multi-layer bank where the presets combine two or more IRs from different units layered together, extending the tonal palette and creating some really unprecedented reverb spaces.