REQ: Sonivox Stratum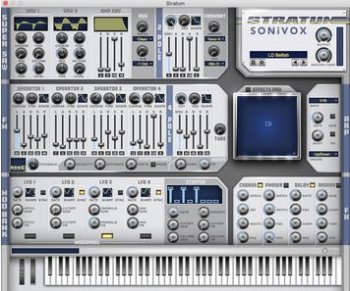 Put on your shades and get on board the time machine, as Stratum will take you down the wormhole straight into the 1980s futuristic soundscapes. By combining the fat, wide supersaw oscillators with the classic, rich sounding FM engine, we have brought synth technology of different eras together to give you THE SOUND of future-past.
Stratum will provide you with all you need to create tracks in a variety of retro-inspired genres, be it synthwave, retrowave, outrun, cinematic electronica, 8-bit chiptunes, you name it. These timbres are gaining popularity fast and, if you want to keep up with the wave, check out Stratum. The instrument will also prove of great use in techno, trance, lo-fi hip-hop and EDM, bringing a blast from the past to spice up your tracks.