AdWare Redirect Complaints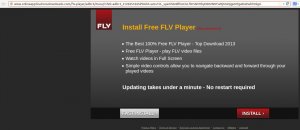 for quite some time i've seen reports regarding so called Adware Redirects.
If i understand correctly, they work like this: you visit AudioZ and get redirected to another page, like that one on the screenshot.
I personally think that it is completely unacceptable, therefore i've tried everything to prevent this problem, however i still don't know what really causes it

1. Yes, it's related to banners, because when i take them off, this problem does not occur;
2. It's not our advertisers fault, because i've tried 3 different companies and received same complaints on redirects;
3. It's obviously not in my code;
4. Only around 2% of users experience this problem;
5. I've seen
some articles
saying that it might be happening on the client-side, but our member Haze confirmed that it's not the case.
UPD:
Thanks to our members, we've established that this is not happening on our side, but yours.
If you experience this problem, please read comments.
However, I do not recommend you to edit your hosts file, install NoScript plugin or setup anything besides AdBlocker.
The only smart solution is to download trial copy of
Kaspersky Internet Security
, scan your whole computer with it, fix the problem, and after you see how great it is - buy it.