The Beatles Get Back S01E01-03 WEB-DL H264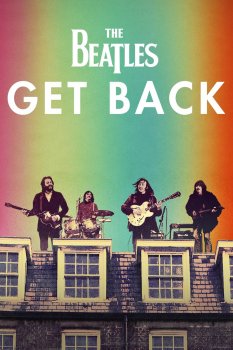 MKV | E01 - 8.27 GB | E02 - 8.59 GB | E03 - 7.29 GB
A look back at never-before-seen footage from The Beatles' recording sessions during their album "Let It Be," including the band's final live concert as a group, as well as their iconic rooftop performance on London's Savile Row.
Season 1, Episode 01 – "Part 1 Days 1-7"
The Beatles arrive at Twickenham Studios and have three weeks to complete 14 songs and a live show.
Season 1, Episode 02 – "Part 2: Days 8-16"
John, Paul and Ringo meet with George following his walkout and move the session to Apple Studios.
Season 1, Episode 03 – "Part 3 Days 17-22"
The Beatles must decide if they will perform live for the first time in three years.
Add Season 1, Episode 03. PiRAT